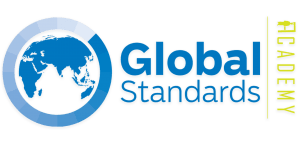 Certified Training Courses
Global Standards offer Accredited Certified Lead Auditor Training Courses for Lead Auditor and Internal Auditor programmes as an exclusive resource of authorized partners.
While seeking to know what is the best course for you; find your level for CQI-IRCA certified course through clicking the button of 'Know Your Level'.
Auditors Training Programs
IRCA Certified Lead Auditor Training Courses of any level lead the participant toward professionalism and increase their reputation across the related field of industry and market. While; it enhances their expertise in the area of evaluation and somehow inspection since post of completion. Therefore, finally and especially; it focuses the students of engineering, medical and management sciences to explore their field with auditing techniques that probably helps them and supports them to flourish themselves as much as they use their efforts.
ISO 9001:2015 – Quality Management System
ISO 14001:2015 – Environment Management System
ISO 45001:2018 – Occupational Health Safety & Management System
Global Standards is an authorized exclusive training partner for certified courses of 'CQI-IRCA' – Chartered of Quality Institute-International Register of Certified Auditors of CQI-IRCA registered training companies in Pakistan.
Training flyers are available to download for further detail of 'Training Programs & Events'.
Benefits of Certified Trainings
BENEFITS TO CORPORATION
Organizations get professional, practical as well as skillful resource
A problem searcher and also the researcher for solution
Solution finder with strategic manners and also the management system; finally
Objectivity doing things and also setting goals
Measurable results orientation towards improvement consequently
Understandable towards job description with objectivity
Serious to work with value; ultimately
Opportunity to find out the existing gaps instead of random matters; finally
Continual improvement along with employee support
Confidence in work as much as they learn
Benchmarking in existing management system of organization
Confidence in employee; consequently
Opening the doors of achievements and also learning and improvement
BENEFITS TO PERSONNEL
Comparatively; Skill development towards profession

Able to see things critically

Able to take root causes thoroughly

Become able to take corrective measures as much as employee perform root cause analysis

Since; Command to learn plan, do, check & act as well

Auditing techniques; consequently

Enhance personal skills with professional qualification

Command to understand the problems of organization; finally

Timely trace out the gaps of organization

Well aware of risks of dynamic threats

Friendship with confidence
Since; Global Standards provide all types of training for in-house and also out of the house designated venue. Therefore; interested participants can contact us for desired courses as well as we provide them cost effective and competitive quote with detail of upcoming courses, consequently.
Lead Auditor 
Internal Auditor
Auditor's Transition
Auditor's Conversion
Lead Implement Manager
Awareness Program
Types & Methods of Training Programs
Lead Auditor Course
 Five Days Training Program
From Introduction to Audit techniques and also theconcepts of management system related to practical approach
Around two hours exam
Consequently; issuance of Accredited Certificate
Eligibility: Almost; Anyone can participate
Internal Auditor Course

 
Two Days Training Program
Overview of best practices to become internal auditor to a relevant management system getting as much as knowledge
 Around one hour exam
Consequently; issuance of Accredited Certificate
Eligibility: Almost; anyone can participate
Auditor's Transition 

Module-1 & 2
One Day Training Program 
Introduction to the concepts of management and also the implementation of a management system to avail as much as knowledge
Around; one hour exam
Consequently; issuance of Accredited Certificate of transition to relevant standard
Eligibility: Applicant must hold lead auditor certificate as pre-requisite
Auditor's Conversion Course
 Three Days Training Program
From Introduction to Audit techniques and also the concepts of management system related to practical approach to avail as much as knowledge
Around; two hours exam
Consequently; issuance of Accredited Certificate
Eligibility: Applicant must carry lead auditor certificate of any MS standard
Lead Implement Manager

 
Three Days Training Program
Expert overview of best practices to become lead implement manager to relevant management system; finally
 Around; two hours exam
Consequently; issuance of certificate of Global Standards
Eligibility: Almost; onyone can participate
Awareness Course
One Day Training Program 
Introduction to the concepts of management and also to implementation of a management system to avail as much as knowledge
Hence; No exam
Consequently; issuance of certificate of Global Standards
Eligibility: Almost; Anyone can participate
General Eligibility Criteria (GEC)
Students of any educational discipline
Business Professionals
Quality Professionals
Lecturers
Field Professionals
Managers