SOCIAL RESPONSIBILITY PROGRAM
Facilitation to Workers is to Win the Workers.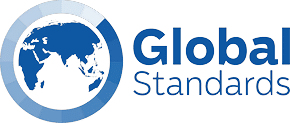 Success through management excellence
Social Responsibility is the programme has been launched by Global Standards considering the potential needs of industry to serve the homeland to improve the working conditions through strategic implementation of local and international code of labours for the sake of organizational system.
Labour laws considering local and international including national and provincial and ILO codes are well sufficient for the compliance with accordance to facilitate the workers for thier working conditions, healthy environment, quality production and safety during occupation to streamline business strategies.
© Global Standards. All rights reserverd for this documented information shared for reading purpose only.
White Paper - SRP - Social Responsibility Program
SRP standard has been established to create the environment of social and cultural values and to improve their worth to the society that prevails under the social system.
It is necessary to avail social responsible system therefore we encourage to adopt such management systems to sustain organizational stability of working environment through developing the policies:
• Child labor
• Forced labor
• Health and Safety
• Freedom of Association and Right to Collective Bargaining
• Discrimination
• Discipline
• Working hours
• Compensation
• Management systems for Human Resources
Organizations that can adopt SRP
• Textile Industries
• Trading Industries
• Construction Industries
• Transportation Industries
• Chemical Manufacturing Industries
• Engineering Industries
• Dyeing and Printing Industries
• Food Industries
• Other Services sectors
White Paper - SRP - Social Responsility Program
BENEFITS OF SRP Guidlines
SRP's success is rooted in our employees' happiness, health and safety. The reason Global Standards offer a comprehensive benefits package to meet the needs of our employees and enhance their well-being:
• Workers know their duties and responsibilities with controlled authorities by the top management.
• Health and long lasting working environment.
• Work attention during occupation by the workers.
• Child labour free working environment.
• Free work from bonded labour, harrassment, and discrimination.
• Controlled working hours.
• Recruitment methodology.
• Remuneration mechanism.
• Health and safety arrangements during occupation in strategic directions.
• Disciplinary actions.
• Skill development programmes. i.e. training and awareness.
• Appraisal programmes.
• Supplychain committment of SRP
• Promotion of CSR activities to groom the organizational brand.
Global Standards willing to help the organizations to implement SRP guidelines within their exisiting system and to flourish their system which may be not well sufficient to face the current ethical challenges and grow their business continuation. The team of Global Standards shall always support your organizational goals and dream come true.
© Global Standards. All rights reserverd for this documented information shared for reading purpose only.