OCCUPATIONAL HEALTH and SAFETY MANAGEMENT SYSTEM
A Comprehensive International Standard for Health & Safety | ISO 45001 Certification | Health & Safety Culture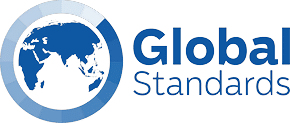 Success through management excellence
Occupational Health and Safety Management System
ISO 45001 Certification | Empower Confidence | Enhance Workers Knowledge 
Global Standards is happy to guide Occupational Health and Safety Management – ISO 45001 in a way that is easy to understand. The needs of OHSMS are the most desirable during Occupation and Employment, seeking a standard through which Health and Safety can be secured from any undesirable incident.
Where Global Standards ensure your organization becomes free from health & safety serious issues, including fire incidents, injuries, slips & trips and near misses. We have technical strategies to eliminate and reduce the risks associated with one's health & safety.
In this white paper the benefits and features have been Defined
OHSMS – ISO 45001 is the replacement of BS OHSAS 18001:2007 standard following the exact health and safety requirements during occupation with additional requirements of 'risk-based thinking' and 'Annex-SL'.
©  Global Standards. All rights reserverd for this documented information shared for reading purpose only.
White Paper - ISO 45001:2018 OHSMS
The ISO 45001 OHSMS standard has become an international reference for Health & Safety management requirements.
ISO 45001 is an international occupational health and safety management system specification. These specifications are back to risk-based thinking and Annex-L for forming high-level integration with other ISO standards. i.e. ISO 9001, ISO 14001.
The OHSMS specification is applicable to any organization that wishes to:
Establish an OH&S management system to eliminate or minimize risk to employees.
Interested parties who may be exposed to activities with OH&S risks.
Assure compliance with its OH&S policy.
Demonstrate such compliance to the stakeholders.
Implement, maintain and continually improve an OH&S management system.
Make a self-determination and declaration of compliance with this OHSAS specification.
Seek third-party independent certification of its OH&S management system.
An OHSMS ISO 45001 audit assists in a variety of business respects. It helps to minimize risk to employees and other interested parties; improve an existing OH&S management system; demonstrate Diligence; gain assurance, among others. The Occupational Health and Safety Management System supports organizations in creating a culture of safety and maintaining business sustainability.
White Paper - ISO 45001:2018 OHSMS
BENEFITS OF ISO 45001 STANDARD
Internationally recognized and accepted standard.
Easily assessed with existing management systems.
Skilled auditors who are trained in various systems.
Consistency in HS system stability.
Duplication of similar elements of each standard is Avoided.
Increase reputation for customers by taking risk assessments against the occupational hazards of health & safety.
Creditability and reliability for customers to increase job orders* Reduce the cost of non-conformities.
Minimize injuries during the occupation.
Global Standards utilizes it to ensure efforts for the regulatory requirements of health & safety according to countries' acts. GS has professionalism for handling the significant requirements of this standard to minimize the associated risk factors of hazards relevant to occupation with suitable and easy operational control.
Global Standards provides the services of ISO 45001 Certification, Preparation, Documentation of SOP & Processes Instructions, Consultancy and Training for clients who wish their food safety system to be hygienic and think a step ahead of only applying the critical control points and enhancing the food supply chain with pre-requisites. Contact Us for the Best Services at the Cost-Effective Prices. Call or WhatsApp at 0306_2708496 or Apply Here
© Global Standards. All rights reserverd for this documented information shared for reading purpose only.