A way of recycling in the chain of supply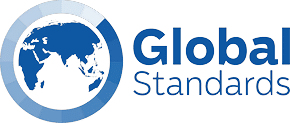 Success through management excellence
Global Standards is happy to guide GRS Certification – Global Recycled Standard in a way that can easily be understood. This is more likely the kind of recycling of the goods during the processes of procurement – raw material, production – in process, import/ inward – re-use.
In this white paper, the core changes related to structure, auditable requirements, implications, and risk-based thinking have been incorporated for better guidance.
What is GRS Certification?
GRS Certification – Global Recycled Standard is an international, voluntary, full product standard that sets requirements for third-party certification of recycled content, chain of custody, social and environmental management practices, and chemical restrictions. The goal of the GRS Certification is to increase the use of recycled materials in products and reduce/ eliminate the harm caused by its production. (GRS Certification – Textile Exchange)
The Global Recycle Standard (GRS) was originally developed by Control Union Certifications (CU) in 2008, and ownership was passed to Textile Exchange on January 1, 2011. The previous version of the standard, GRS 3.0, was released in 2014.
What are the objectives of GRS Certification?
Alignment of definitions across multiple applications
Track and trace Recycled inputs materials
Provide customers (both brands and consumers) with a tool to make informed decisions.
Reduce the harmful impact of production on people and the environment.
Provide assurance that materials in the final product are Recycled and processed more sustainably.
Drive innovation in addressing quality issues in the use of Recycled Materials.
Creates a culture of integration of various standards, including recycling, chemical utilization, social requirements and environmental practices.
More About GRS Certification – Global Recycled Standard
The Global Recycled Standard is expected for use with any item that contains basically 20% Recycled Material. Each phase of creation is needed to be affirmed, starting at the reusing stage, and finishing at the last merchant in the last business-to-deal. Material Collection and Material Concentration locales are dependent upon self-revelation, archive assortment, and on-location visits.
The GRS does not address quality or legitimate consistency.
The GRS utilizes the ISO 14021 meaning of Recycled Content, with translations dependent on the US Federal Trade Commission Green Guides; the aim is to consent to the most generally perceived and severe definitions.
This is an intentional standard that is not expected to supplant any country's legitimate or administrative prerequisites. It is the duty of every activity to exhibit consistency with every pertinent law and guideline identified with advertising, work, and strategic policies. Dealers of GRS items are encouraged to reference the permitted Recycled Content cases in the nations of the offer to guarantee that they meet all legitimate item guarantee necessities.
The following booked update of the GRS is in 2021. You may submit a criticism to the standard whenever; send it to Integrity@TextileExchange.org. Places of explanation might be consolidated into the GRS Implementation Manual preceding 2021. More considerable input or recommended changes will be gathered and surveyed as a feature of the following correction of the standard.
Important Definitions
Material Collection
Material Collection refers to the point in the recycling lifecycle when a Reclaimed Material is collected after its original use has ended (i.e., it would have otherwise gone into the waste stream).
Entities involved in Material Collection may include, but are not limited to:
Individuals who collect Post-Consumer Materials for sale to brokers
Government organizations (e.g., municipalities) that offer curbside recycling or operate transfer stations
Brokers that purchase Pre/Post-Consumer Material from individuals, municipalities, or commercial operations for re-sale
Commercial operations that collect their own Pre-Consumer Material from manufacturing
operations
Commercial operations that collect Post-Consumer Material (e.g., retail stores)
Material Concentration
Material Concentration refers to the point in the recycling lifecycle when a waste material receives primary handling. This may include, but is not limited to, sorting, screening, basic contaminant removal, or baling. Material is still unprocessed at this stage, meaning it has not been physically or chemically altered beyond basic handling (e.g., screening, crushing, or washing).
Material Recycling
Material Recycling refers to the point in the recycling lifecycle when a Reclaimed Material is processed into a Recycled Material.
Post-Consumer Material
Material generated by households or by commercial, industrial, and institutional facilities in their role as end-users of the product can no longer be used for its intended purpose. This includes returns of materials from the distribution chain.
Pre-Consumer Material
Material diverted from the waste stream during the manufacturing process. Excluded is the reutilization of materials such as rework, regrind or scrap generated in a process and capable of being reclaimed within the same process that generated it.
Reclaimed Material
Material that would have otherwise been disposed of as waste or used for energy recovery has instead been collected and reclaimed as material input, in place of new primary material, for a recycling process.
Recycled Content
Proportion, by mass, of Recycled Material in products or packaging. Only Pre-Consumer and Post-Consumer Materials shall be considered as Recycled Content.
Recycled Material
Material that has been reprocessed from Reclaimed Material using a manufacturing process and made into a final product or a component for incorporation into a product.
Safety Data Sheet (SDS)
A document accompanying a chemical product contains information on potential hazards (e.g. health, environmental) and how to work safely with the product.
Organizations involved in the production and trade of GRS products are subject to GRS certification. The Global Recycled Standard requires compliance with the requirements of the Content Claim Standard, whereby the 'Claimed Material' is replaced with 'GRS Material'.
SOCIAL COMPLIANCE REQUIREMENTS
This section requires the organization also to arrange the implementation and effectiveness of Corporate Social Responsibility – SC (Social Compliances) that at least given elements with accordance to the ILO & Local laws of the state:
Forces, bonded, indentured and prison labour
Child labour
Freedom of association and the effective recognition of the right to collective bargaining
Discrimination, harassment, and abuse
Health and safety
Wages, benefits, and terms of employment
Working hours
ENVIRONMENTAL REQUIREMENTS
GRS Certification requires effective environmental practices considering:
Environmental Management System
Environmental requirements
Energy utilization
Wastewater
Use of water
Waste management
Emissions to air
 CHEMICAL REQUIREMENTS
GRS Chemical Management
Restricted Chemical Substances in GRS Certification.
COST OF GRS CERTIFICATION
The cost of GRS Certification is not more than the equity of your organization and the continuity of the business. The fact is the prices of GRS Certification or related certification can never be the same for any industry at all, depending upon its size, volume, scope of business and number of locations.
HOW TO GET GRS CERTIFICATION
The answer to this question is very easy; simply contact us using the given below Email or WhatsApp to find the best way to get certified quickly and secure your cost by wasting selecting useless options where Global Standards delivers the services under a single umbrella from Phase-I Preparation & Training and Phase-II Successful Certification. Don't worry we are ourselves principal consultants, auditors and experts.
Contact Us for assistance: business.dev@globalstandards.com.pk or WhatsApp: +92-306-2708496
Training Programmes
Global Standards delivers training & awareness to the organizations seeking to adopt and implement the GRS to avoid its difficulties and ambiguity.
This program enables the organization to focus on the requirements of GRS considering the integrated standards.
Contact Us: training@globalstandards.com.pk or WhatsApp: +92-306-2708496
GRS is more likely the standard considering the supply chain commitments against its requirements and chain of trails for the entire supply chain.
©  Global Standards. All rights reserverd for this documented information shared for reading purpose only.
White Paper - GRS - GLOBAL RECYCLED STANDARD
BENEFITS OF GRS CERTIFICATION
Landfills: Diminishes the measure of waste shipped off landfills and incinerators
Resources: Monitors regular assets like wood, water and minerals
Financial Security: Increments financial security by drawing from a homegrown wellspring of materials
Crude Material: Forestalls contamination by decreasing the need to gather new crude materials
Energy: Saves energy
CSR: Ensure the social compliance requirements for the working conditions
Environment Management: A culture of an effective environmental management in the facility to assure the true image of GRS
Growth opportunities: Makes occupations in the reusing and assembling enterprises in the organization
Business Continuity: Continuous chain of supply by transacting the businesses for recycling
©  Global Standards. All rights reserverd for this documented information shared for reading purpose only.