GOOD DISTRIBUTION PRACTICES
Smart Way of Distributing Goods.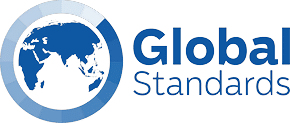 Success through management excellence
Good Distribution Practice is a system for ensuring that medical devices are consistently produced and being distributed according to national & international guideliness or standards. It is designed to minimize the risks involved in any medical devices that is distributed through the assigned channel of supply-chain system safely.
Distribution is an important activity in the integrated supply-chain management of pharmaceutical products. Various people and entities are generally responsible for the handling, storage and distribution of such products. In some cases, however, a person or entity is only involved in and responsible for certain elements of the distribution process. The objective of these guidelines is to assist in ensuring the quality and identity of pharmaceutical products during all aspects of the distribution process. These aspects include, but are not limited to, procurement, purchasing, storage, distribution, transportation, repackaging, relabelling, documentation and record-keeping practices.
©  Global Standards. All rights reserverd for this documented information shared for reading purpose only.
Good Distribution Practice (GDP) certification is a voluntary scheme for interested companies seeking certification attesting to its conformity with the standards described in local or international guidance standards on GDP, in relation to the storage and distribution of therapeutic products, medicinal products or active pharmaceutical ingredients. Interested parties may include third party logistics companies, etc. A GDP Certificate is issued when the company's quality system has been audited and found to comply with said GDP Standard and is valid for 3 years from the date of audit. A fresh application is required to be submitted upon the expiry of GDP Certificate if the company is interested in re-certification.
The objective of the guide is to inform about required quality and integrity of the products are maintained throughout the distribution chain. The manufacturers, importers and distributors share important and distinctive roles and responsibilities to ensure that products are of the required quality for their intended use.
However, this guide aims to describe the critical and important controls appropriate for the storage or distribution of these products. Not all of the controls described will be relevant to every situation. It is recognized that some of the controls are not applicable to certain companies or environment. The controls should be adapted to meet individual company's needs where necessary. The relevance of any control should be determined taking into consideration the specific risks the company is facing such that the desired standards of quality are achieved.
GDP Covers and Requires:
• Record Keeping
• Personnel Qualifications
• Equipment Verifications
• Distribution Maping and Identified Controls
• Sanitation
• Cleanliness
• Process Validation
• Complaint Handling
• Supplychain Maping
• Criteria for selecting supplychain or external providers
• Hanlding of external providers
White Paper - GDP - Good Distribution Practices
In so many benefits few can be listed to understand the advantages of GDP as broad.
1• Ensures principles of GDP are applied throughout the supply chain
2• Maintains product integrity and patient safety
3• Helps achieve consistency
4• Reduces the risk of falsified medicines entering the supply chain
5• Reduces distribution complaints
6• Improves customer confidence
7• Reduces expensive mistakes
8• Improves efficiency and lower costs
9• Reduces wastage
10• Improves margins
11• Creates a culture of continual improvement
12• Increases market share
13• Involves, motivates and assists in the training of staff
14• Helps market the organisation effectively
15• Puts the organisation in a position to exploit new market sectors and territories
©  Global Standards. All rights reserverd for this documented information shared for reading purpose only.