SOCIAL & LABOUR CONVERGENCE
A New Way of Verification to Facilities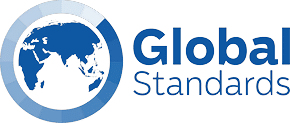 Success through management excellence
Global Standards is happy to guide SLCP  – Social & Labour Convergence in a way that can easily be understood. It is an integrated approach of using various standards related to self-assessment for the social compliance requirements for SLCP verification.
In this white paper, the core changes related to structure, auditable requirements, implications, and risk-based thinking have been incorporated for better guidance.
What is SLCP?
A non-benefit multi-partner drive that plans to take out review exhaustion in the attire and footwear industry. SLCP verification gives the apparatuses and framework a great, tantamount informational collection on working conditions that all industry partners can utilize. This expands openness in supply chains, diminishes the requirement for social assessments and at last allows clients to redirect assets into working on working conditions.
Why was SLCP set up?
Evidence has shown that social auditing does little to improve working conditions in the apparel & footwear industry. Yet, over the last 20-30 years, there has been a proliferation in social auditing, subjecting manufacturers to repetitive and duplicative, resource-intensive audits multiple times a year. Traditionally, there has been a lack of collaboration across the industry, with companies creating their audit protocols and not sharing findings. SLCP was established to develop a systemic solution to this problem.
What does SLCP do?
SLCP – Vertification has different partners to make and execute standard tools to condense the time and cash spent on friendly inspecting. SLCP plans to divert reserve funds from evaluating to working on working conditions. SLCP, through the Converged Assessment Framework, empowers producers to take responsibility for their own social and work information. SLCP gives a solitary similar informational collection and works with a coordinated effort between partners.
More about CAF
The Converged Assessment Framework (CAF) quantifies working conditions in organizations or firms created by SLCP signatories. It's anything but a Data Collection Tool, confirmation approach, and direction records. The CAF brings about an excellent confirmed informational collection that has no worth judgment or scoring. SLCP assembled a framework to help the execution of the CAF.
This incorporates the Accredited Hosts (AH), existing specialist organizations that can help decipher and score information, map information to Codes of Conduct and figure activity plans. Offices have the unlimited authority to share their SLCP – Verification confirmed information through the Accredited Hosts and the Gateway.
SLCP Assessment Process
Step 1: Self-assessment
A facility uses the Data Collection Tool to complete a self-assessment of their social and labour data.
Step 2: Verification
A skilled social auditor that has been approved to perform the SLCP assessments visits the organizations or firms to assure that the appropriate responses the organizations have given in their self-assessment questionnaire are exact and to record new answers if any of the organization's entrances are wrong or fragmented.
Step 3: Data sharing
SLCP permits organizations or firms to impart their last assessed information to their preferred partners through a remarkable information sharing eco-framework that joins various stages.
Most Importantly, the SLCP does not score data
The Verifier doesn't pass or fail the information of the organization during verification – they don't finish up if the information is positive or negative or if the organization has passed or not. The CAF brings about a great confirmed informational index that has no worth judgment or scoring.
How to use the CAF?
The CAF is accessible on an organization of Accredited Hosts, all connected together by the SLCP Gateway. The Accredited Hosts can offer extra types of assistance like scoring and data assessments. Organizations have full oversight of how they share their SLCP checked or assessed information through the Accredited Hosts and Gateway.
SLCP works with existing industry stages for information assessment to give SLCP related administrations. We call these specialist organizations Accredited Hosts (AHs). An SLCP verification/ evaluation can be completed utilizing any of the dynamic Accredited Host stages.
Settled checked assessments are consequently shared from the Accredited Host's foundation to the SLCP Gateway. All assessed information (produced on AHs) is securely put away on the Gateway. Organizations can communicate their information to end clients and between AHs by means of their Gateway profile.
Active Accredited Host
Facilities can use these platforms to complete the SLCP assessment and verification process. Active hosts can push completed reviews to the SLCP Gateway and pull completed assessments from the Gateway. They can also add services for the end-user, such as scoring and analysis on top of the SLCP data.
Fair Factories Clearinghouse
As a non-profit software development company, the (FFC) provides compliance solutions to individual companies and other well-known global multi-stakeholder organizations.
FFC members comprise a portion of the world's most perceived footwear, clothing, open-air gear brands, and retailers. FFC is helping these industry leaders map assessed SLCP facilities to their organization provider sets of principles, subsequently naturally making uplifting activity plans for follow up. FFC additionally gives a total coordinated effort climate where brands and retailers sourcing at the specific areas can further develop manufacturing plant conditions without expanding hostile to trust hazards.
Higg Co is a technology company formed to deliver and support unified sustainability measurement tools for consumer goods industries, beginning with the Higg Index. It is an Accredited Host of SLCP.  The Higg Index is a holistic suite of tools, initially developed by the Sustainable Apparel Coalition (SAC), that enables brands, retailers, and facilities of all sizes to accurately measure and score a company at every stage in their sustainability journey or product's sustainability performance. The Higg Index delivers a comprehensive overview, enabling businesses to make meaningful improvements that protect the environment, well-being of factory workers and communities.
 Passive Accredited Host
These stages can just force completed evaluations from the Gateway. This implies organizations or firms can't utilize them to complete the SLCP assessments and check measures. In any case, firms can share their completed assessments from the Gateway to these stages. Passive Hosts could then be able to add administrations for the end client, like scoring and auditing on top of the SLCP information.
Self-Assessment by the organizations.
How does SLCP ensure the quality of verified data?
Reliable and solid information is the main concern for SLCP verification. Anyhow our strong analytical approach, we work with a Verification Oversight Organization (VOO), which administers the information's nature of confirmation and honesty. The VOO surveys applications from Verifier Bodies and Verifiers to guarantee they meet SLCP's severe standards. They likewise direct the scope of Quality Assurance exercises, including work area audits, counter, copy and shadow confirmations. We make ceaseless upgrades to the program dependent on the results of QA exercises, and we freely share a synopsis of the VOO's discoveries to drive straightforwardness.
Legitimate and strong data is the primary concern for SLCP. Despite our good check procedure, we work with a Verification Oversight Organization (VOO), which regulates the data's idea of affirmation and genuineness. The VOO assesses applications from Verifier Bodies and Verifiers to ensure they meet SLCP's demanding standards. They furthermore lead an extent of Quality Assurance works out, including work region overviews, counter, duplicate and shadow affirmations. We make incessant upgrades to the program reliant upon the consequences of QA activities, and we unreservedly share a blueprint of the VOO's disclosures to drive truthfulness.
COST OF SLCP VERIFICATION
The cost of SLCP depends upon the scope, size, volume and locations of the facility. The outcome of this programme really not costly which is the investment that a facility does to find more in returns.
HOW TO GET SLCP VERIFICATION
The answer to this question is very easy; simply contact us using the given below Email or WhatsApp to find the best way to get certified quickly and secure your cost by wasting selecting useless options where Global Standards delivers the services under a single umbrella from Phase-I Preparation & Training and Phase-II Successful Verification. Don't worry we are ourselves principal consultants, auditors and experts.
Contact Us for assistance: business.dev@globalstandards.com.pk or WhatsApp: +92-306-2708496
Training Programmes
Global Standards delivers training & awareness to the organizations seeking to adopt and implement the SLCP in the organizations to bypass the buyers' 2nd and 3rd party assessments.
This program enables the organization to focus on the requirements of SLCP considering the social compliances.
Contact Us: training@globalstandards.com.pk or WhatsApp: +92-306-2708496
SLCP is a significant way to break the stereotype of traditional types of all kinds of audits and enhancing and encouraging the confidence of the facility to perform their self-assessment using S.A.Q and post verification process to witness their effectiveness of self-assessment.
© Global Standards. All rights reserverd for this documented information shared for reading purpose only.
White Paper - SLCP - Social & Labour Convergence
BENEFITS OF SLCP VERIFICATION
Efficiency: Reduction in time and money spent on audits; reduction in audit fatigue
Comprehensive Tool: SLCP covers all the data points/ questions collected in nearly all other assessments & audit schemes
Enabling Comparability: SLCP provides common and comparable data – a first in the industry
Multi-Stakeholder: SLCP has been developed collaboratively by brands, manufacturers and other stakeholders
Credibility: High quality, reliable verified social & labour data
Flexibility: Brand can score the data according to their own code of conduct
Facility Ownership: Facilities own their data & control how it is shared
©  Global Standards. All rights reserverd for this documented information shared for reading purpose only.